Paul 'Going Solo' Everitt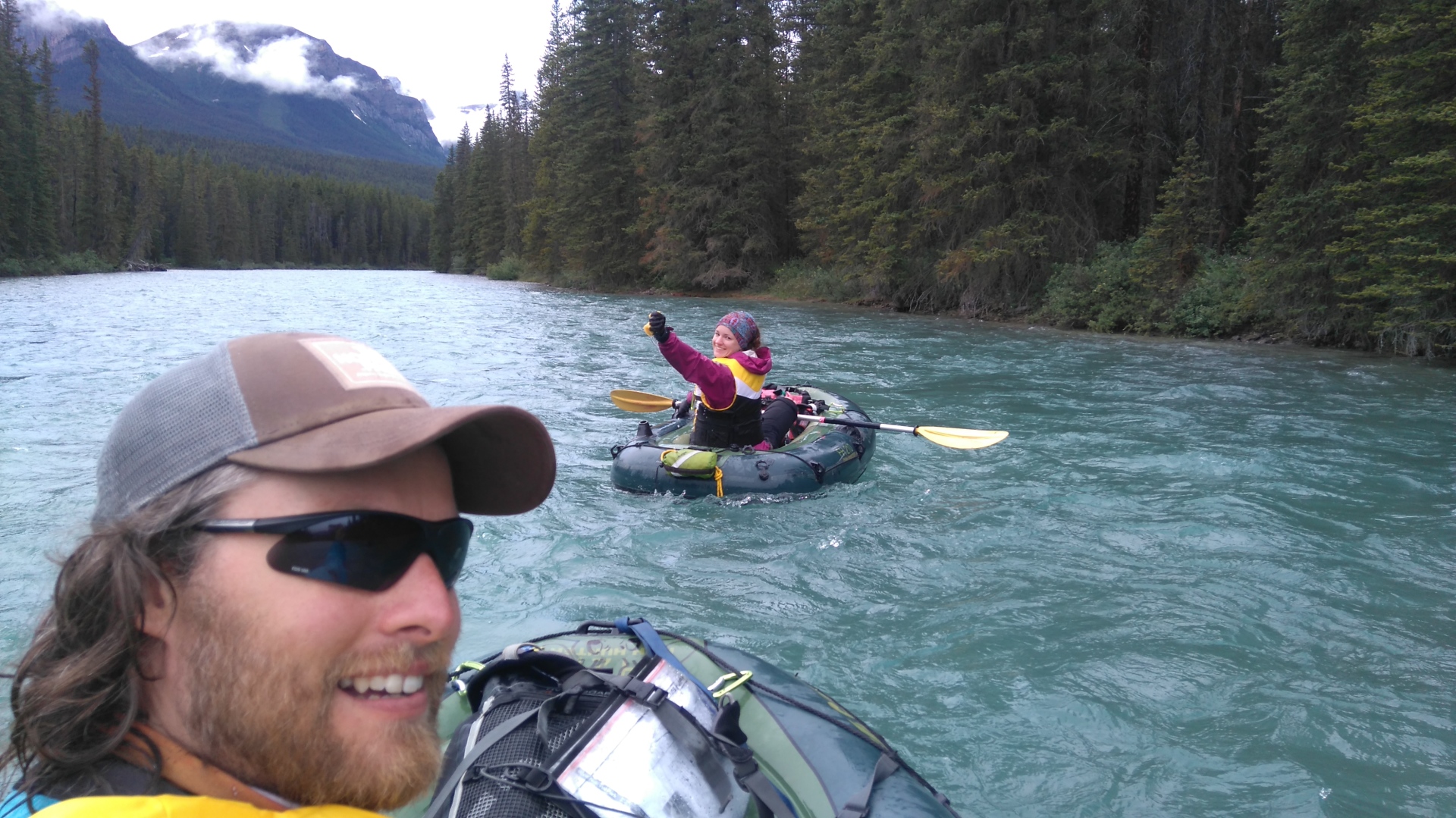 Paul, really chuffed to interview you! First off, who is Paul Everitt?
I'm a plumber, tiler, plasterer and I take on any other jobs that coincide with renovating houses. But when I'm not fixing up properties you can find me travelling by either bicycle, kayak, or an "affordable" packraft.
Tell us how you became 'Going Solo'.  What made you quit one life to pursue another, more adventurous life?
Well honestly 'Going Solo' was kind of a spiteful gesture towards a few people who let me down on a previous trip. I decided to break away from the trouble and go at the "adventurous" life solo.

Moving forward over recent years I've used Going Solo Adventures to promote my own successful journeys, but also to promote and share other peoples outdoor endeavors.

I have and still do find it very difficult to get support within the adventure community and I've always said to myself that I will do my best to help others get their stories out there. My Q&A sessions have been the best way for me to connect people and give them a voice via a different platform.


You must have met some amazing people while backpacking.  Do you still keep in contact with any of them?
I try, but I'm terrible. When I'm at home in England I focus hard on working so I can fund the next trip. I do however love sending postcards, this is my favourite way of connecting with people. People should send more postcards, it's a nice surprise for someone to get among the bills.
Australia is such a long way from the UK, even with today's technology.  With so many places to see and things to do, what would you you recommend?
Well if you arrive in Australia I highly recommend getting a connecting flight straight to New Zealand... less things on the land or in the water that want to eat, sting or kill you. Oh and the weather is so much more cooler.

New Zealand is a fantastic place to roam around with very few people to interrupt your day. Queenstown on the south Island was my home for awhile and you can definitely find all forms of adventurous fun there. But If you do end up spending time in Australia I highly recommend driving from Adelaide to Perth.
Once your backpacking career came to it's natural conclusion (at least for the time being!) what was your next chapter?
I did the whole backpacking lifestyle for 3 years, working, moving on, working, moving on etc. It was lacking something for me. I needed a bigger challenge and a different way to get from A to B. So in 2010 I built a 4 wheeled, 2 seater bicycle [The Bikecar] in my mums garage in Grimsby, England.

I cycled the bikecar over 10,000km over 2 continents and through 10 countries; England, the Netherlands, Belgium, Luxembourg, France, Germany, Switzerland, Italy, Canada and the US. I would pick up random people or friends to fill the second seat. This journey gave me a new lease of life to travel and explore.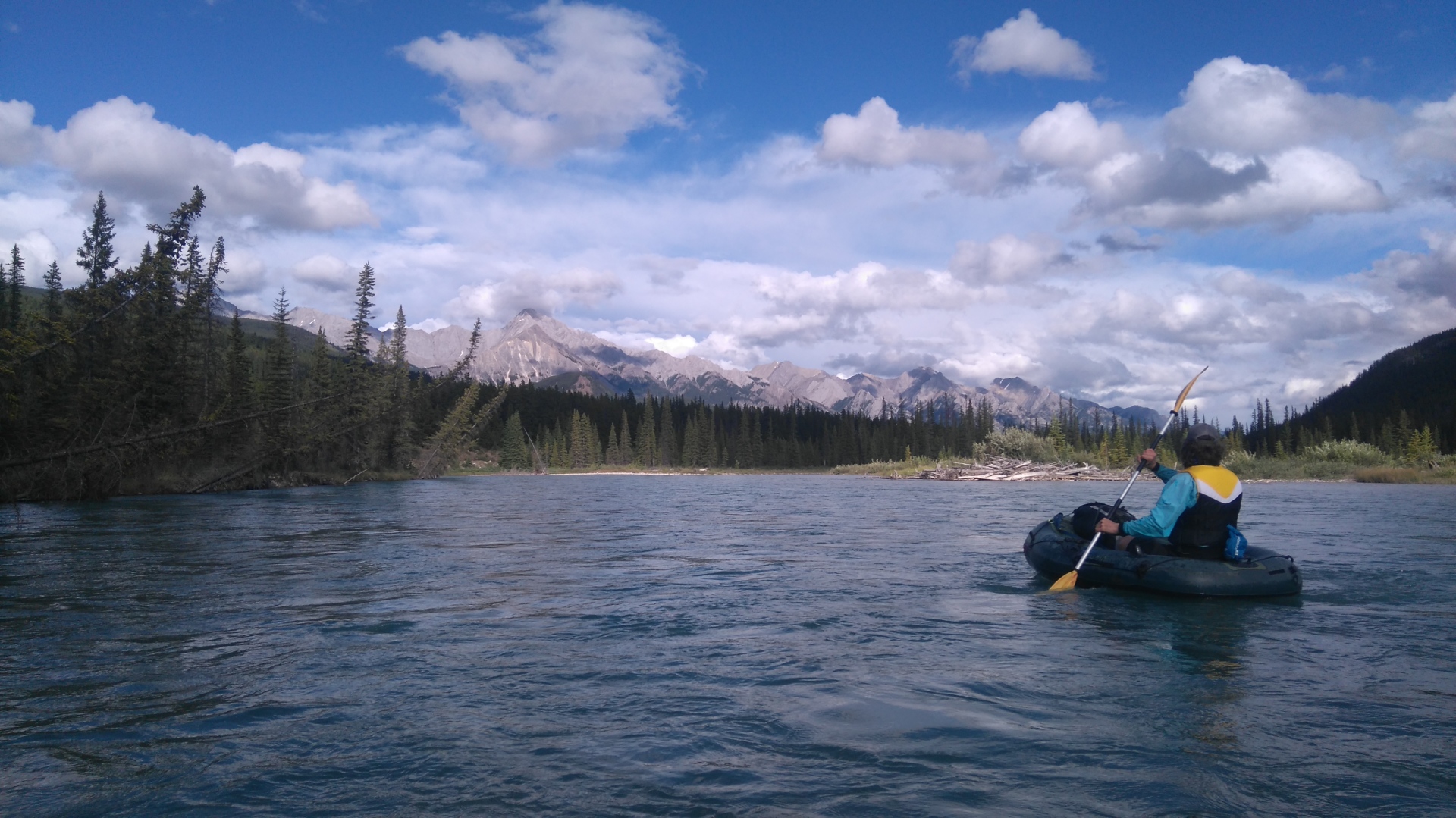 Sounds Epic!  You've been on some major adventures since then with a philosophy that echoes my own in terms of trying different forms of travel.  Can you summarise some of these?
After the bikecar I built a traditional timber raft and took on part of the Mississippi over many slow weeks. Then I met Kelly while living in Canada and since then Kelly and I have taken on allsorts together.
2013 - For our first adventure together we tandem kayaked from Oslo, Norway to Helsinki, Finland via the coastline of Sweden and Aland. Then once we arrived in Helsinki we cycled back to Grimsby on affordable bicycles. This was nearly a 5 month trip.

2014 - We focused on cycling around England and Scotland, and we built a second bikecar.
2015 - I cycled to the Alps with my snowboard on tow. Then later in that year Kelly and I took on the Danube River in Germany on budget packrafts, and then we cycled from the German Austrian border to Romania. Once in Romania we made our way back to Grimsby by bicycle and train.
2016 - We rafted the Bow River and then cycled from our second home in Canmore, Alberta to Barrie, Ontario Canada via the US.

2017 - Last year we were back on the  water and kayaked from Skagway, Alaska to Sidney, BC. This took us 103 days. We needed to get back to Canmore so we bought stupidly cheap bicycles and kid's trailers and spent over a month cycling back to Canmore in the Canadian Rocky mountains from Seattle.
What is it that drives you to take on these challenges?
A few things - the unknown, spending time with Kelly, enjoying the freedom, escaping clutter... endless reasons sometimes.

I'm very fortunate to have a job that I love that gives me the chance to escape when I need too and purge my life from its worries.
To steal a question of your own, what three things will we find in your adventure pack?
Obviously a Buff. I've always got a bunch of these with me, a must have bit of kit. Next would be my Water-to-Go bottle, this is definitely an essential. And a tool kit that consists of a hatchet, tie wraps, duct tape, bicycle tools etc. I'm always prepared for a breakdown when on my bicycle.  
Most people will know you because of your 'Going Solo' presence online.  Can you tell us what that actually is?
I briefly mention this in a previous question above, but basically it's a hub to follow our journeys and adventures. You can find reviews, stories, experiences and advice from things we've learnt over recent years.

But, secondly and equally as important is all the Q&A sessions with other inspirational people like yourself. You will find well over 100 interviews with people who've taken on journeys by bicycle, foot, horseback, bikecar, hitchhiking, running, swimming, climbing, overland, kayak, motorbike, scooter and many more forms of transportation and human power.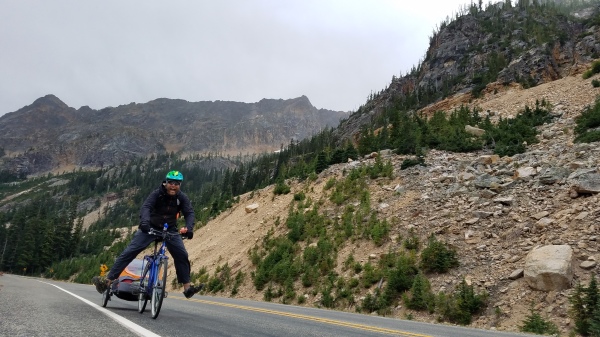 ​​
You make huge efforts to bring us adventurers together into a community and have done a huge amount of interviews in an effort to share others escapades.  Through all these have you found there to be a common theme (other than just wanting to get out there!) amongst those you have chatted to?
It's hard to narrow it down. I would say most people are on a journey of self discovery to some degree. Others are just bonkers and enjoy the suffering of pushing themselves to their limits, and then there is those who just want to travel to experience the unknown.

Whatever their reasons they are all healthy and inspiring. Maybe I need to look into this subject more.
Going forward, what would you like to achieve both personally and with 'Going Solo'?
Obviously is to continue travelling with Kelly and sharing our stories, but I want to push the Q&A sessions to the next level. I want to explore videography more during 2018 so one day I will have the confidence to do video interviews on location.
Who, if anyone,  do you take inspiration from?
During 2017 Christmas Countdown Q&A session I discovered a whole bunch of new people taking on all kinds of challenges and journeys. I can safely say yourself, David Hokran, Aaron Mitchell, Fiona Quinn and Frances Mills are people to follow over the next 12 months.
Also my very own Kelly Durst. Both Kelly and I pass back and forth all kinds of wonderful ideas for journeys. I think between us we could have a lifetime a tales to tell. If anyone else is lucky enough to share a journey with Kelly you will soon understand how important she is to have around. She keeps me grounded at the right times, pulls funny faces, she knows how to push forward through difficult times and she loves the outdoors.
Finally, what words of wisdom do you have for budding – or current – adventurers?
Believe in yourself, trust your gut and never give up.
I'm not the first to say them words, but they've worked for me over recent years...